We are so fortunate to be able to help Walk In GYN and support their efforts in addressing the lack of caring, sensitive and high quality health care for women across the country.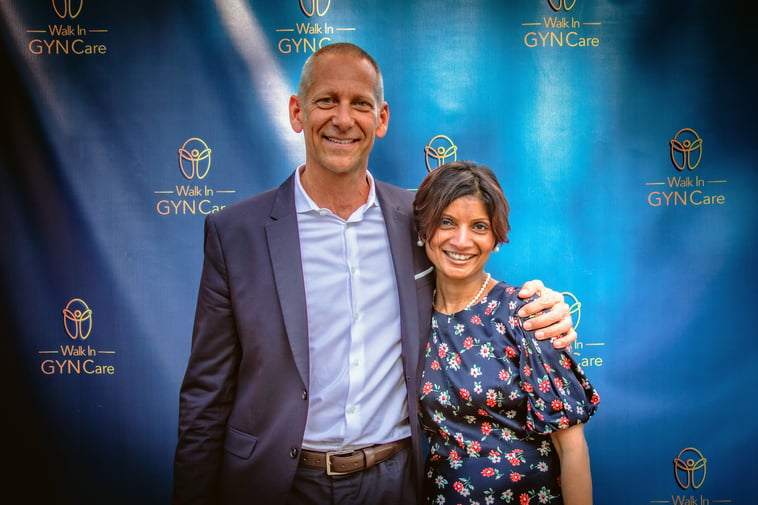 We celebrated the opening of their newest location in Beverly Hills with the Walk In GYN team and Nexsys Billing & Practice Management in April of 2022. Dr. Adeeti Gupta is a great visionary and champion who is doing the work to support this cause and bring this access to women here in Los Angeles as she has done in New York.
There are various facilities that exist and provide the needed health care services. However, women are still being treated unfairly and disregarded by being shuttled to and from different hospitals and clinics. Getting a GYN exam is a formidable event for most women. In addition, the average wait time to see a Gynecologist in the country can vary from 6 weeks to 3 months. "There is nothing more disempowering for a woman to be denied immediate care for a private health issue when she needs it. To fill that gap and create lasting change, I founded Walk IN GYN care, the first of its kind center that provides high quality, compassionate and accessible care to all women "when" they need it", Dr. Gupta shared. "Walk In GYN Care provides comprehensive same day women's health services so all women can get right back to being the super humans they are".
The first Walk IN GYN Care center was born in the heart of New York in 2014. In a short span of 6 months, as the word spread, they were seeing on an average 35-40 women a day. In just the last year, over 50,000 women benefited from their services, and more than half of them had just walked in. Nexsys Billing & Practice Management is proud to partner with Walk IN GYN and allow them to scale up nationally and to help them achieve their mission to create lasting change in health care for all.
They have beautiful offices, and a stellar team is equipped to diagnose and treat most GYN issues in a one-stop setting. Their patients are not spending hours in an ER or waiting months for an appointment. They are open evenings and weekends to enable the busy women of today to receive the care that they deserve. Walk In GYN is providing pre and post work and weekend hours so access to quality care is easily attainable.
Currently they have locations in Manhattan, Astoria, Brooklyn, Middle Village, Bayside, Beverly Hills and coming soon is Staten Island
Walk In GYN Care's board-certified providers are equipped to handle anything from irregular bleeding to STD testing to fibroids to emergency contraception to breastfeeding. The list goes on.
Jeff Robertson, CMPE
President|CEO
Nexsys Billing & Practice Management
Celebrating Productivity with a purpose for 25 years